Industrial Park Neighbors
---
Illinois Tool Works (ITW) – Zip-Pak Division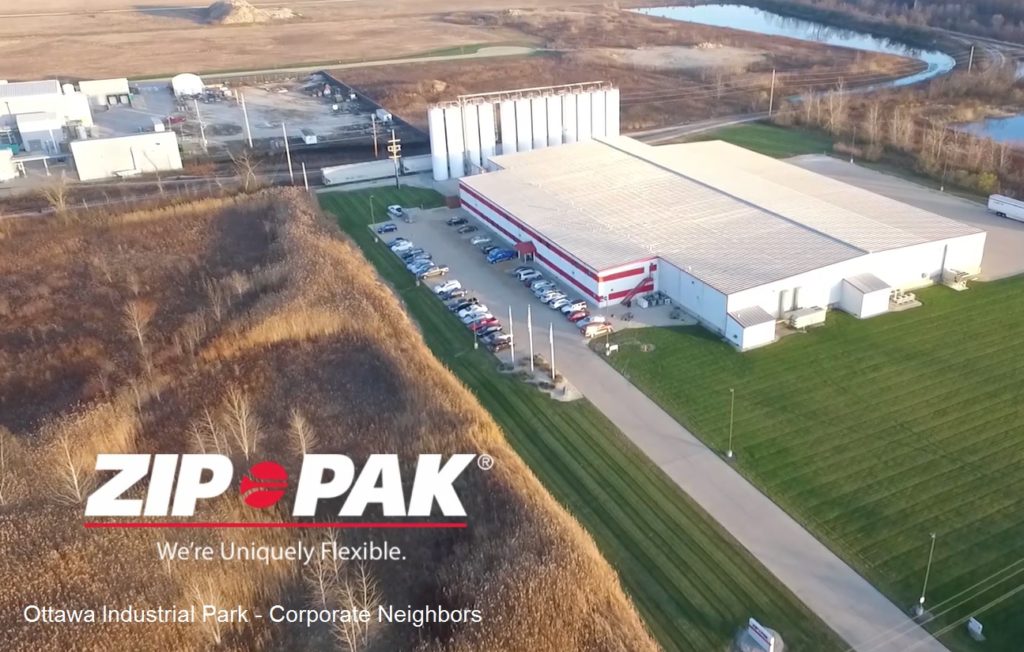 Illinois Tool Works, Inc. (NYSE: ITW) designs and produces an array of highly engineered fasteners and components, equipment and consumable systems, and specialty products and equipment for customers around the world. A Fortune 200 diversified manufacturing company with more than 90 years of history, ITW's approximately 600 decentralized business units in 44 countries employ nearly 49,000 men and women who are focused on creating value-added products and innovative customer solutions.
A worldwide leader in resealable packaging technology, Zip-Pak pioneered the zipper feature for flexible packaging and adapted it for automated applications.
Our packaging solutions – marketed under the ZIP-PAK® brand – enable flexible packaging to easily open and close, keeping food items fresher and non-food items better contained.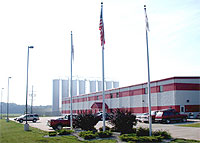 Zip-Pak is unique because of its extensive manufacturing and development capabilities. Our more than 200 patented zipper solutions have been created based on requests from existing and prospective customers, as well as on our anticipation of market needs. This emphasis on innovation and new product development has enabled us to focus on providing the ideal resealable solution for each packaging situation.
A division of Illinois Tool Works, we have been producing resealable packaging since the 1950s. With manufacturing facilities throughout the United States, and a new plant opening in Europe, we are able to serve our customers both domestically and internationally. To further enhance our international presence, we have sales offices staffed by foreign nationals around the world. Our clients are among the largest and most successful manufacturers and food processors in the world.
For more information on ITW, please visit: www.itw.com
For more information on Zip-Pak, please visit: www.zippak.com
---
SABIC…The Story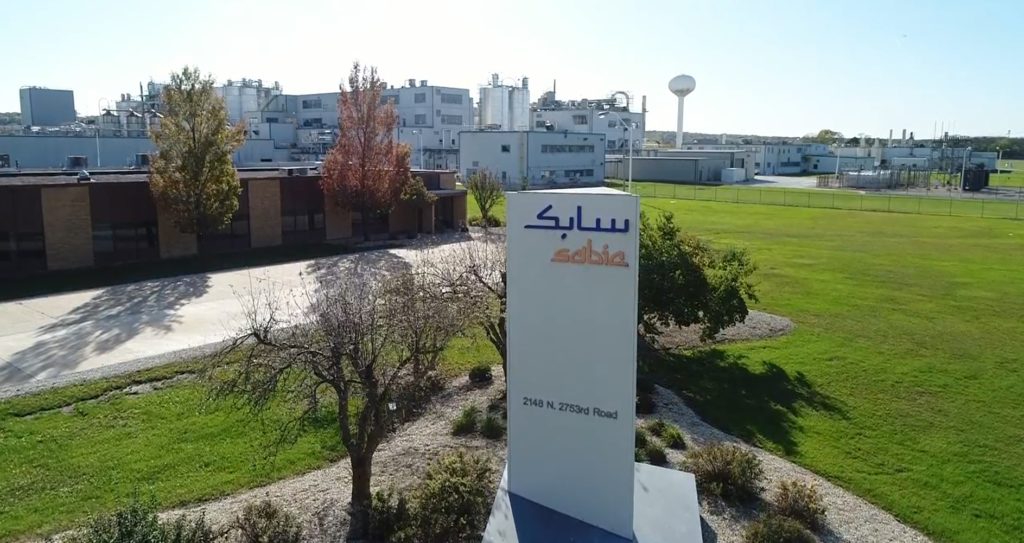 Our story began in 1878 when one of America's greatest inventive geniuses, Thomas A. Edison, succeeded in making an incandescent lamp burn for 40 hours. Edison located his small Edison Electric Company in Schenectady, New York. In 1892 it was combined with the Thomas-Houston Company of Lynn, Massachusetts, and the new company became the General Electric Company.
By the 1920's, GE was known as a leader in the electrical field. Since most of its products were made for industry, the GE name was not well known to the public. In the late 1920's, a decision was made to focus on the consumer market, and for the first time a complete line of home appliances were manufactured. This established the GE name in millions of homes.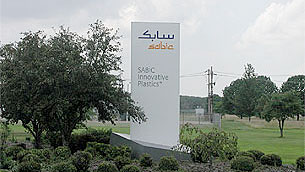 SABIC completed purchase of GE Plastics from General Electric for a purchase price of US$ 11.6 billion, on October 21, 2008. The former GE unit is now SABIC, a new business addition to SABIC that will focus on the global growth of thermoplastics and engineering plastics through innovation to serve the automotive, electronics, healthcare, and construction sectors.

SABIC products go into almost everything we touch in the course of our daily lives. Our automobiles, telephones, refrigerators, homes, computers, children's toys and many other items would all be significantly different without the plastics we produce and market.
In the United States, SABIC has manufacturing sites in Burkville, Alabama; Selkirk, New York; Mount Vernon, Indiana; Parkersburg, West Virginia; Bay St. Louis, Mississippi; and our site in Ottawa, Illinois. SABIC also has production facilities in several foreign countries including: Canada, the Netherlands, Australia, Japan, Brazil, Mexico, Austria, Scotland, France, China and South Korea. With sales offices in more than fifty countries, SABIC has established itself as a diverse and global company.
The Ottawa site is situated on 215 acres along the Illinois River between Ottawa and Marseilles, Illinois. The plant has the capacity to produce approximately five hundred million pounds of Cycolac? ABS plastic each year.
For more information on SABIC, please visit: www.sabic.com
---
ADM Grain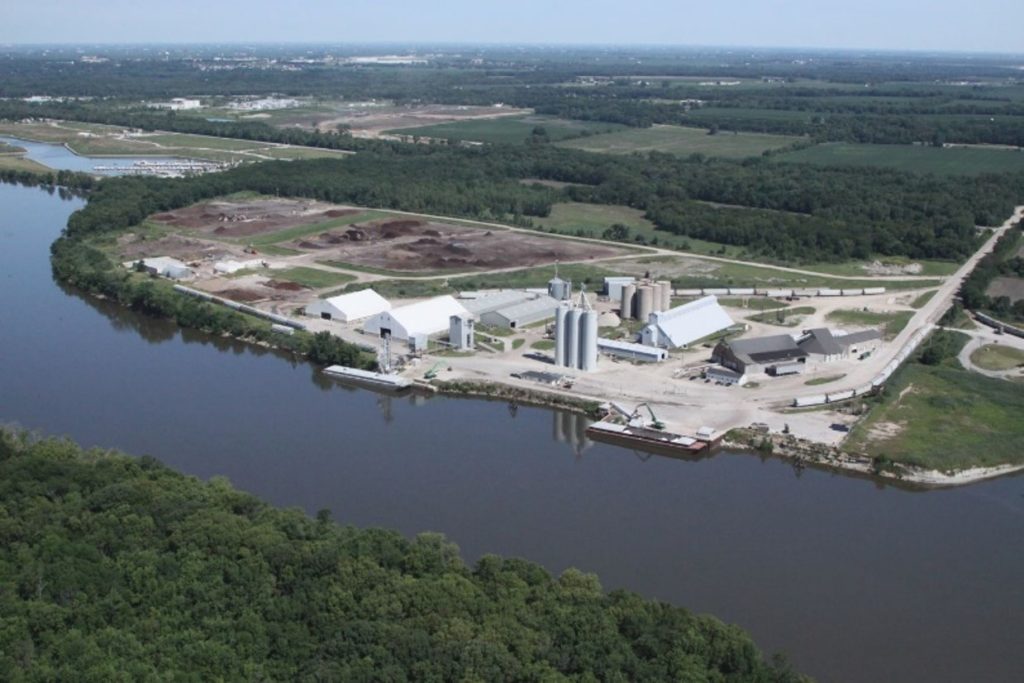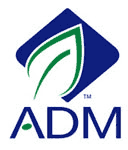 ADM Grain, a division of Archer Daniels Midland Company (ADM), owns and opertates river terminals and country elevators throughout the United States. Our strength lies in providing the essential link between the producer and the end-user of commodities and processed products. We handle a range of commodities from corn, soybeans, wheat, and specialty grains to fertilizer and processed products. We are actively involved in all modes of transportation including truck, rail, barge, and container. For local information, please contact Gary Miller, Northern District Manager, at 815-433-3635.
For more information on ADM, please visit: